These Easy Grilling recipes are perfect for the weeknight! They are all quick, easy and delicious, yet ready in about 30 minutes. Next time you are looking for grilled dinner ideas make sure to make one of these delicious grilling recipes! I love using the grill after work because the kids are outside playing and I can watch them and cook at the same time, plus there's little clean up!
A few of our favorite recipes that the kids LOVE are Ranch Grilled Chicken Legs. I share my trick to getting them perfectly cooked so make sure to check that out! These Chicken Bacon Ranch Skewers are always a hit at parties!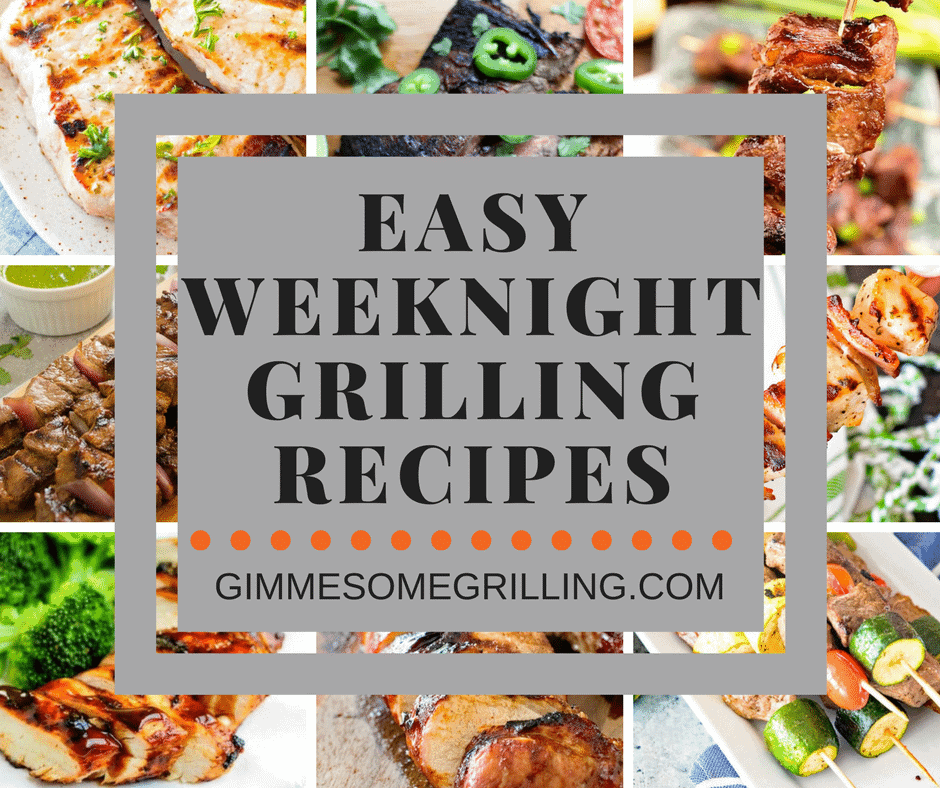 Grilling Recipes!
I love coming home from work and throwing a meal on the grill! The kids are outside and want me out there so it's way easier than having something cooking in the kitchen. I also love that it tends to be less mess in my kitchen.
Plus, grilling is typically a little healthier and I'm all about that. Plus, the flavor is amazing!
Today we rounded up so many easy weeknight grilling recipes that you are sure to enjoy. Make sure you click through and save the link to the recipes you want to share so when you are looking for an easy grilling recipe it will be at your finger tips!
I'm pretty sure I'm going to make all the easy kabob recipes first or maybe the pork loins. They look so tender and juicy!