Best Grilled Pizza Recipes!
Best Grilled Pizza Recipes ~ Tons of delicious pizza on the grill recipes from you favorite bloggers! We have gluten-free, cheese, meat, veggie and everything in between. Which grilled pizza recipe will be your new favorite? If you haven't tried pizza on the grill yet you need to!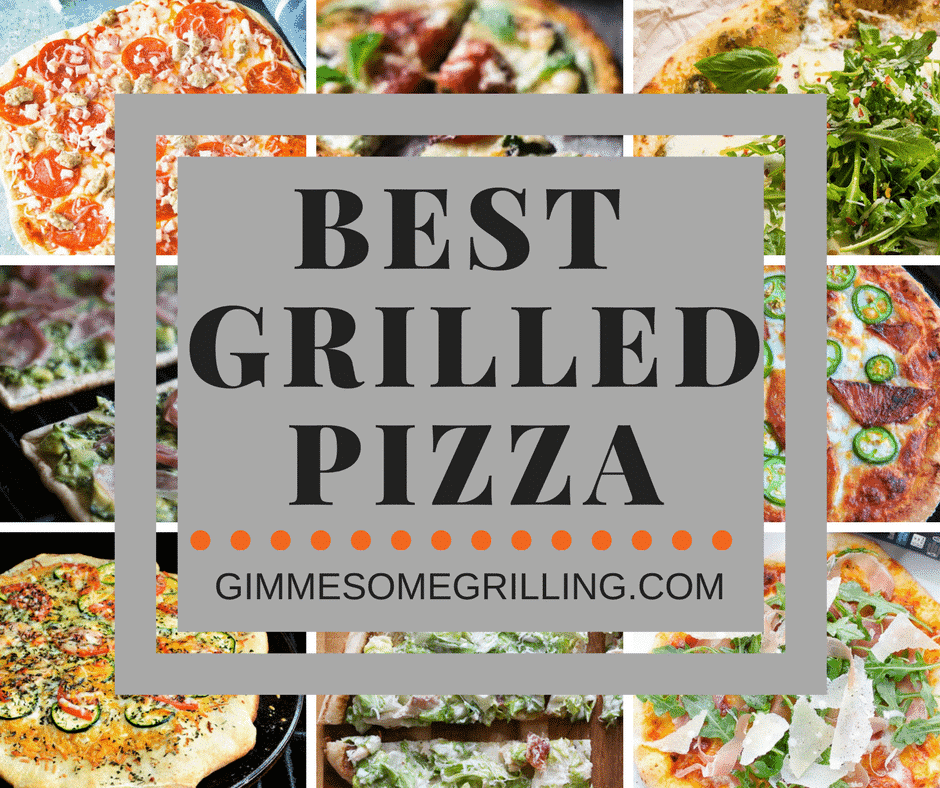 Have you tried making a grilled pizza recipe before? It's my favorite way to make my pizza! The crust is baked at a high heat and it makes this perfectly crisp crust on the outside and chewy on the inside.
It's a quick, easy way to make pizza. You can use your favorite homemade dough recipe or you can use a store bought dough. Either works just fine! Make it a little on the thicker side so it doesn't fall through the grates and stays chewy.
Plus, you can make several mini pizzas, which are easier to flip on the grill and then everyone can make the exact flavor combo they want!
Check out all these different pizza on the grill recipes and pick a few to try! You will soon have a new favorite grilled pizza recipe!
**As always please feel free to pin the collage. If you see a recipe you love, please click through to that site to pin. Please do not pin the images below. Bloggers around the world thank you.**
Grilled 3 Meat Pizza ~ Gimme Some Grilling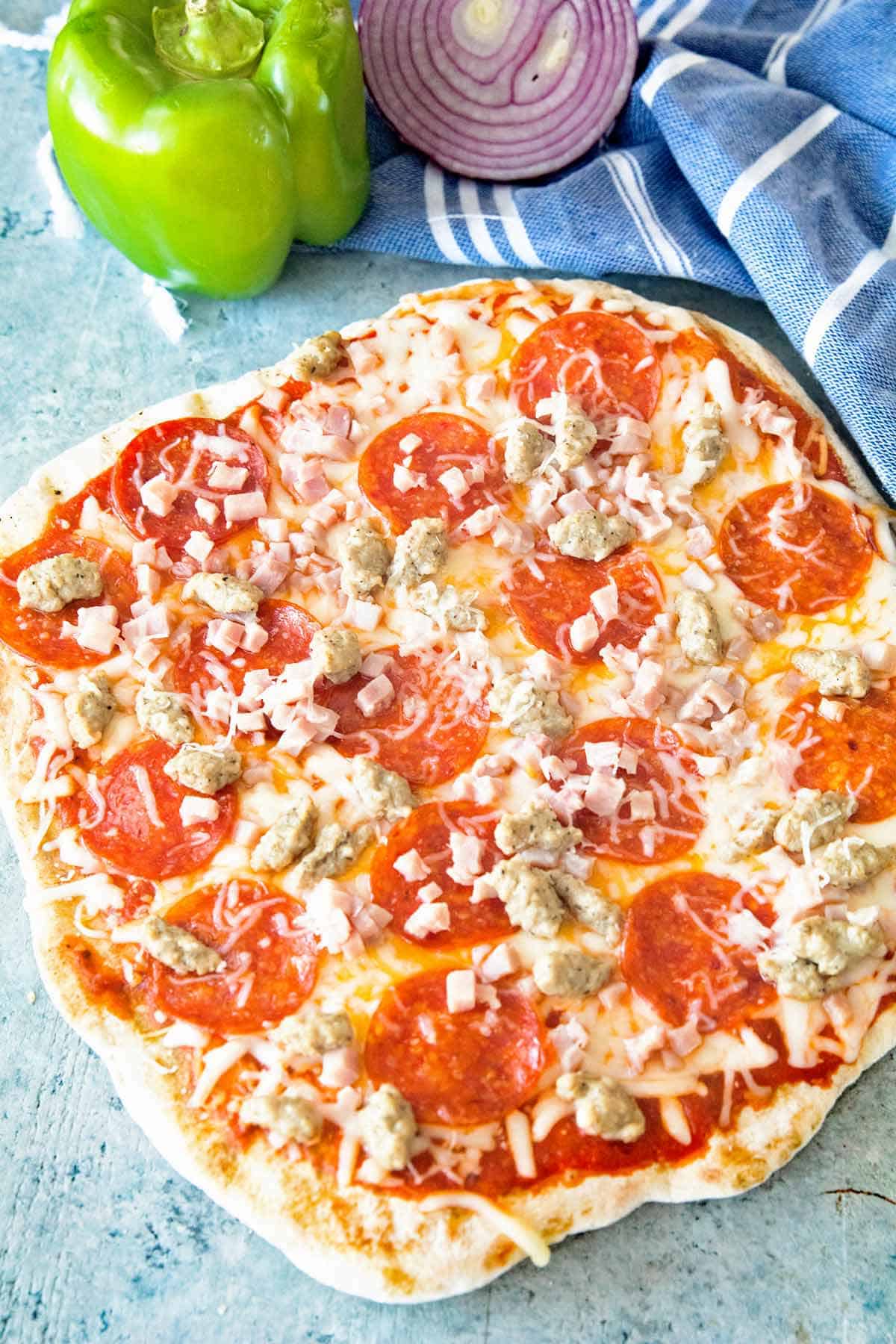 Three Cheese Garden Pizza – Growing Up Gabel 
Garden pizza recipe is the perfect summer meal! Use fresh veggies from the garden or farmer's market and bake on the grill for a fun, fresh dinner.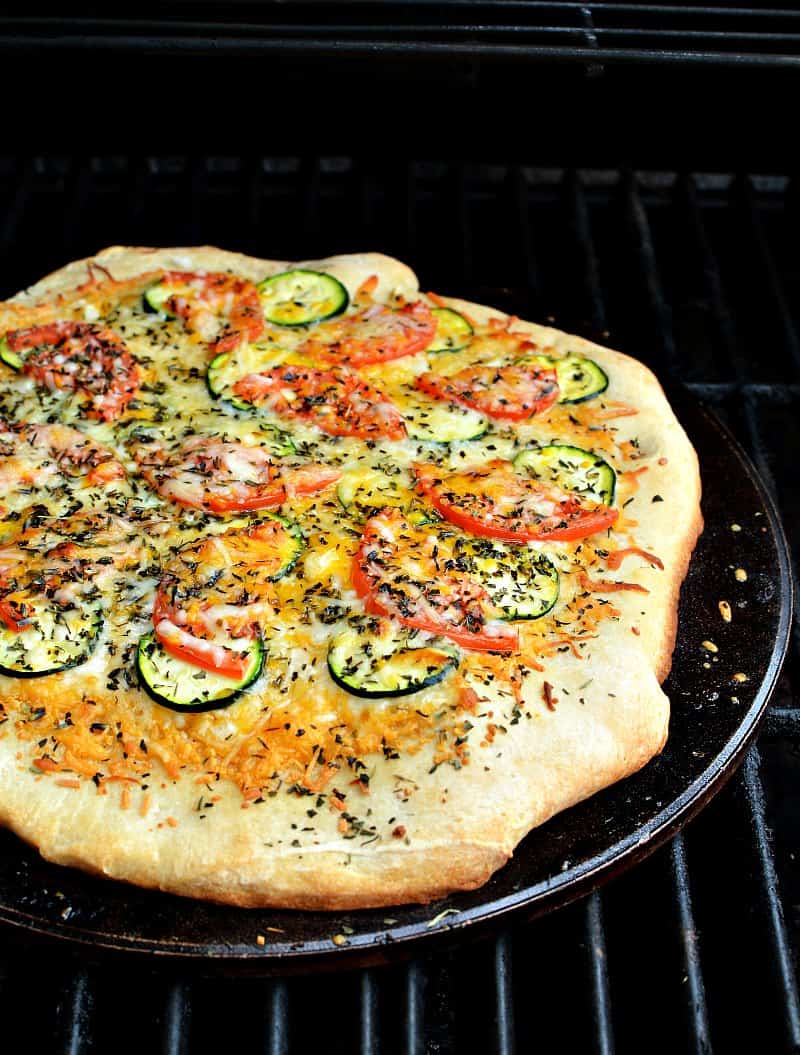 Grilled Flatbread with Proscuitto, Arugula, Goat Cheese, and Balsamic – Go Go Go Gourmet
A delicious flatbread pizza, following the new grilled pizza trend.
 Grilled Pizza Marherita – Cooking with Curls 
Summer is the perfect time of the year for enjoying friends, beer, and food! The perfect summertime food to pair with an outdoor party is grilled pizza!
Pizzeria Paradiso Inspired Egg Pizza – Life of Two Snowbirds 
We took inspiration from the egg pizza we had at Pizzeria Paradiso was called Bottarga to create this delicious grilled pizza.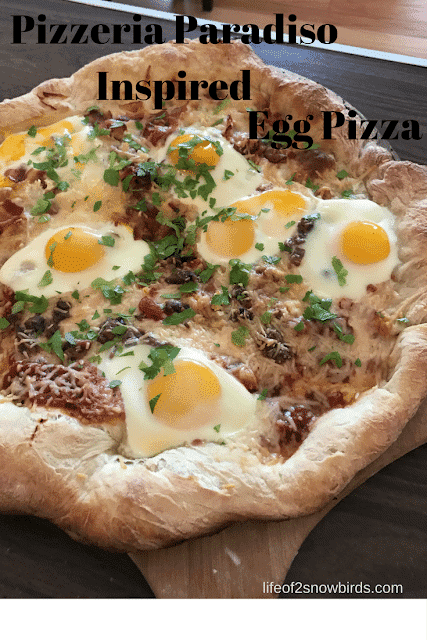 Grilled Antipasti Pizza – Wine Lady Cooks
Here's a summer appetizer, snack or party food that will make everyone smile.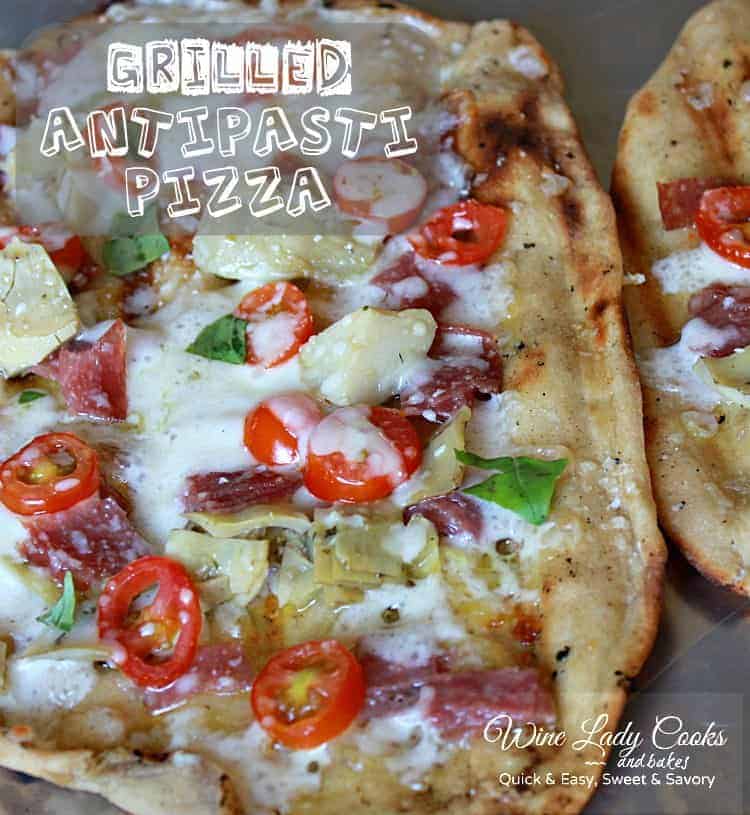 Grilled Pizza Italiano – Swirls of Flavor
I crave pizza that's grilled in the summer because the "blackening of crust by fire" from the grill adds an amazing depth of flavor to the pizza. So get ready, you're going to love Grilled Pizza Italiano!